Meet the team
Dr Buckland maintains an intimate and professional practice, providing a level of personalised care in an environment of utmost privacy. Our team works seamlessly together, treating our patients more as members of our own family. This environment has meant that many of our staff have remained loyal to Dr Buckland for a considerable number of years.
Kelly – Practice Co-Ordinator
Kelly joined our practice in 2010. After 13 years of experience in the dental world, it was time for a change. "I was very fortunate to be appointed to a position in the plastic and cosmetic field and have thoroughly embraced the change".
Kelly's role is working closely with our friendly team to ensure that our patients are our first priority, from the first point of contact, through to the pre & post-operative period and ongoing management. Her busy days are spent multi-tasking to ensure the practice runs smoothly, maintaining a caring and professional environment.
"It gives me great satisfaction to work for such a high calibre of surgeon who provides his patients with exceptional surgical results".
Joanna – Clinical Co-Ordinator
Joanna has re-joined the practice and brings with her experience and knowledge gained from her years in the industry. Her role within the practice is to assist and provide support to Dr Buckland including the preparation of all quotations for surgical procedures, management of all theatre lists, and liaise with our team of anaesthetists, surgical assistants, theatre staff and hospital admissions staff.
With a professional attitude and an understanding of patient confidentiality Joanna endeavours to deliver a high level of support for Dr Buckland's patients.
Kelly.D – Patient Co-Ordinator
Kelly.D is a patient co-ordinator, she offers invaluable assistance to Kelly and Joanna ensuring that the practice administration runs smoothly and our patients get the highest level of care and service.
Anaesthetists
Dr Catherine Downs
Dr Catherine Downs is a consultant specialist anaesthetist who graduated Medicine from UNSW in 1992 with the University Medal – the highest distinction for an anaesthetist. She has completed Australia's highest level of anaesthesia training, the Fellowship of the Australian and New Zealand College of Anaesthetists (FANZCA). During her specialist training from 1994 to 1998 she was awarded both the Renton and Cecil Gray prizes for the best performance in Australasia for both the Primary and Fellowship examinations of ANZCA.
She sits on the NSW Committee of Management of the Australian Society of Anaesthetists (ASA) and is a member of the ANZCA/ASA Anaesthesia Continuing Education (ACE) committee.
Read More
Dr Downs has 16 years experience as a specialist with expertise in anaesthesia for plastic, cardiothoracic and gynaecological & obstetric surgery. She is a VMO at the Prince of Wales Public and Private Hospitals, the Royal Hospital for Women, Maroubra Day Surgery and Castlecrag Private Hospital. There is a strong emphasis on communication in her practice, ensuring that you feel comfortable and are included in the decisions regarding your anaesthesia care and post-operative pain management.
During two overseas aid trips to Myanmar (Burma) with Interplast, Dr Catherine Downs assisted with dozens of operations primarily for cleft lip and palate repair in children.
Dr Frank Georgiakakis
Dr Frank Georgiakakis graduated in Medicine with Honours from Sydney University in 1987. He completed his anaesthetic training at Prince of Wales Hospital in 1993. In 1994 Frank was a Provisional Fellow in Paediatric Anaesthesia at the Royal Alexandria Hospital for Children (now Westmead Children's Hospital). He was admitted to Fellowship of the Australian and New Zealand College of Anaesthetists in 1995.
Since 1995, Dr Georgiakakis has been working as a Specialist Anaesthetist in Sydney. In 1995 Dr Georgiakakis was appointed as a Specialist Anaesthetist at Prince of Wales Hospital, Sydney Children's Hospital and Liverpool Hospital. While working at these major teaching hospitals, Dr Georgiakakis developed a special interest in Anaesthesia for Plastic, Paediatric and Ear Nose Throat Surgery.
Read More
More recently Dr Georgiakakis has been working in private hospitals in Sydney although still maintaining his accreditation at Prince of Wales Hospital. He works regularly at Bondi Junction Private, Prince of Wales Private, Macquarie University Hospital and Castlecrag Private Hospital.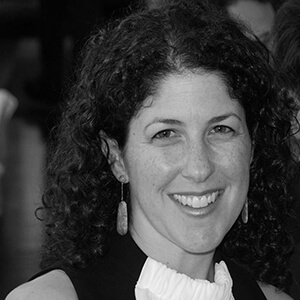 Dr Joanne Silverton
Dr Joanne Silverton graduated from the University of New South Wales in 2000, with first class honours in a Bachelor of Medicine and Bachelor of Science. She completed her junior medical training as well as her Anaesthetic training at the Prince of Wales Hospital in Randwick. Dr Silverton completed her anaesthetic training with a fellowship in Paediatric Anaesthesia at the Sydney Children's Hospital and a fellowship at Royal Prince Alfred Hospital, with a focus in ENT Anaesthesia and Neuroanaesthesia.
In February 2010, she received her Fellowship in Anaesthesia (FANZCA).
Read More
She currently practises as a Visiting Medical Officer at the Prince of Wales Hospital and the Royal Hospital for Women, Randwick. Her areas of practise in Anaesthesia are extensive, including anaesthetics for plastic surgery, ophthalmic surgery, gynaecology and obstetrics, gynaeoncology and vascular surgery.
Practice details:
Eastern Suburbs Anaesthetics
803/3 Waverley Street, Bondi Junction
Ph : 9389 6600
Email: info@anaesthetics.net.au
Dr David Collins BSc MBBS (Hons II) FANZCA FCICM PGDip Echo
Dr Collins has been a Consultant Anaesthetist since 2003. His clinical interests lie in Anaesthesia for Plastic and Neuro/Spine surgery, and in Cardiac surgery and critical illness, as he is also a Consultant Intensive Care Specialist. His non-clinical academic interests include teaching physiology, and critical care mechanics.
When not in the hospital, many morning or weekends Dr Collins can be found going for a long run or pursuing his other favourite interest, rock climbing.
Read More
Dr Collins is able and willing to be contacted regarding his anaesthesia services pre and post-operatively. Billing enquiries should be directed to his billing service, via Dr Buckland's rooms.
Email: doctordavidcollins@gmail.com
Mobile Telephone: 0410325143
Admitting and operative privileges at the following hospitals
Post-Operative Care
Here is a guide with helpful information that will assist with your recovery.
These are designed to be general guidelines. Remember, everyone recovers differently. If you have any questions or concerns, please contact us – we'll be happy to help with any of your concerns.
Pain Medication
Dr Buckland may have prescribed an oral medication for you such as Panadeine or Panadeine Forte to reduce pain and discomfort after your procedure. These medications contain codeine which can cause constipation. If taking these pain medications, please ensure that you drink plenty of fluids and maintain a high fibre diet.
Activity
Depending on the surgery, Dr Buckland will suggest that you take time away from your daily routine and avoid any strenuous activities, allowing yourself time to rest and recuperate. If at all possible, it is advisable that you're accompanied by someone who can help you at all times. If you have had sedation or general anaesthetic you will not be able to drive a vehicle or operate machinery.
Additionally do not drive a vehicle or operate machinery for 24 hours post-surgery or while taking medications.
Diet
If taking pain medication containing codeine, it is recommended to drink plenty of fluids and maintain a high fibre diet. Additionally do not consume alcohol in the immediate postoperative period or while taking medication.
Call Dr Buckland If You Experience:
Fever
Excessive swelling
Bleeding
Severe pain or vomiting
Increasing pain
Difficulty with dressings
Dr Buckland and our team are dedicated to maintaining the highest level of care and comfort during your surgical experience.
Should you have any questions or concerns, please do not hesitate to contact us at any time. During business hours we can be contacted on 02 8969 2400 and for emergencies after hours our contact details are available on our office answering machine. Your recovery is our priority.